WebSpares – advanced spares-ordering software by Computair
WHAT IS IT

WebSpares – the complete e-commerce solution for selling spare parts.
Designed with spares manufacturers in mind, our software has taken years of research and development to produce, based on other online ordering systems currently in use.

Brought to you by Computair, a leading supplier to the HVAC industry for nearly forty years.
WHAT IT OFFERS
It's all about selling spare parts
WebSpares provides the kind of seamless user experience which is vital to successful sales. The idea is simple: show an exploded product image illustrating the component parts and enable the user to order the correct replacement part, right first time.
Business & sales-orientated
A happy customer is a customer who comes back and we've designed this site with them in mind. It quickly finds the available spares your user needs, and gives you the edge over your competitors.
Fast, easy and mobile-responsive design
With the WebSpares image drill-down system showing the product exploded into its component parts, it's easy for the customer to see all the available and relevant spares.
Because the site is mobile-responsive, it also opens up the opportunity for users to purchase the spares on-site.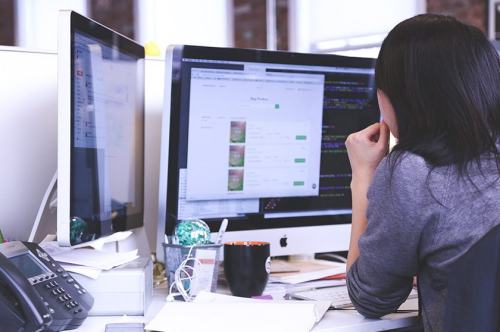 Quick and easy integration
Do you need something now and don't want to wait months for a custom build? We aim to get our clients up and running within a month of their order being placed (based on the standard system). It's not a problem if you need customisations, we add them on after you're already operational.
Will it be suitable for your products?
Our latest version of WebSpares is designed to be as flexible as possible, allowing it to work with any products, and can be categorised into groups, ranges and versions.

Lenient return policies have become standard in online shopping and are largely responsible for the booming Internet retail industry today. But now, with nearly one third of all online sales being returned, companies need to focus on how to reduce return rate, without raising costs or changing policies. WebSpares takes the guesswork out of ordering spares, meaning your customer is far more likely to order their product right first time.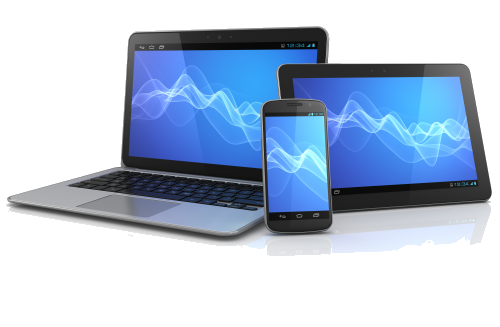 PLATFORMS
Desktops, tablets & mobiles
When we designed this software we were looking to the future. In business, as in life, people are leaving their desktops behind and using tablets and mobiles. The expectation is that even everyday communication can be done on the move.

We have designed our software to work on all standard platforms in use today. This means that in years to come, people can still purchase spares on their preferred device, at a time of their choosing. Flexibility and accessibility is key.
GLOBAL REACH
Language and global reach
The software is designed to support multiple different languages and we are constantly adding new ones. So it doesn't matter where you are in the world, we can support your native language.

If you export your spares to other countries, you can allow your people to use the software in their native language, which can really streamline your sales operations.

Computair already supplies software to the countries shaded blue.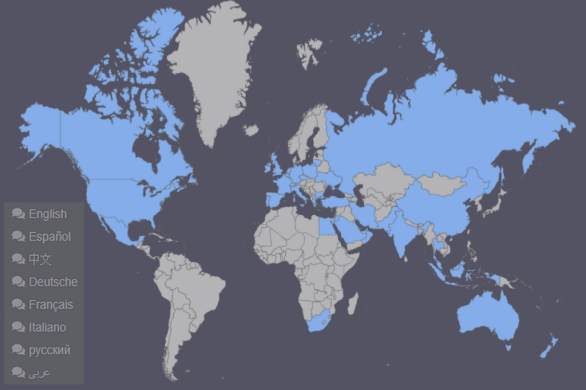 WHAT'S INVOLVED
3 easy steps to acquiring WebSpares
Here are the quick and easy steps:
Step 1
Try it now!
Simply go to the quick demo to check out the front end of the site.
This will give you a feel of the software.
Try the simple demonstration
Step 2
Get an advanced demo
If you like what you see in the quick demo and would like free & full access to all the facilities, simply contact us.
Contact us for a full demonstration
Step 3
Add it to your company website
With full access to the system you can add your own assembly and spares and get to know what it has to offer. If you like it, we can integrate it to your company website.
BOOSTING SPARES SALES
Does your current e-commerce site:

Provide easy identification of matching spare parts?
Fully support and track your sales, providing an end-to-end quoting mechanism? Easily add new spare parts and sections online?
Provide powerful tools to support your engineers?
Provide statistics of who is doing what?
Fully support your company operations?

WebSpares can offer all this as a quick and easy add-on to your company website.
EASY INTEGRATION
A key requirement of getting you up and running fast is ensuring an easy and hassle-free installation on your web servers.

We have this base covered – the software can use your existing web infrastructure with no specialist installation required.
NEWS
Latest news
We are proud of our products and like to keep people informed. We also add items we think may be of interest to our colleagues working in the air movement industry.
Interested? – take a look!
CONNECT WITH US
Contact us
If you have any questions, would like an advanced demo or an online presentation,
please contact us using the form below:
Please note: all information you provide is treated in the strictest confidence and not shared with third parties under any circumstances.